We'll be the first to admit that we're obsessed with Tinx — and we're hardly alone. The TikTok star, often referred to as the platform's "Big Sister," has gone viral time and time again for her parody starter packs, tutorials for "rich moms" in rich areas have like Tribeca and Beverly Hills, and give relationship advice to her 1.2 million (and counting) followers. For New York Fashion Week as a guest for the first time ever, Tinx documented a day in its life dedicated to ELLE.com. Keep scrolling for a nutritious, energizing dose of mommy.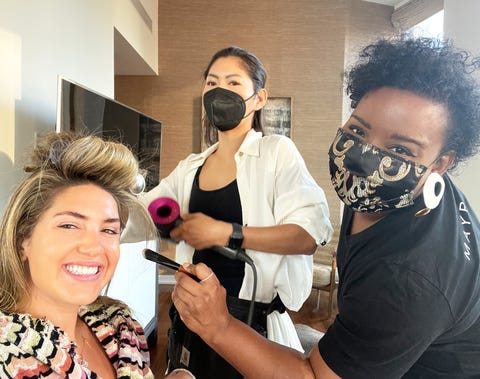 Early morning wake up! Getting glam is such a treat. I was playing Drake's new album and pounding americanos while the witches from Maybelline and Mane Addicts transformed me.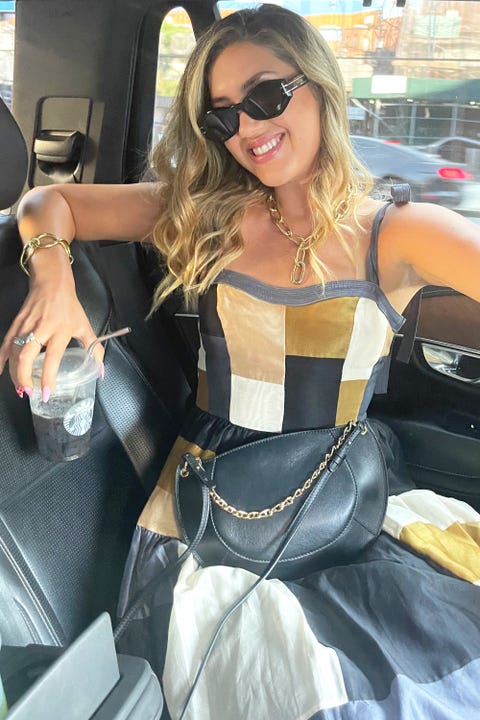 Move to Ulla! Baby's first row — so much fun it's Ulla Johnson, a designer I've adored forever. Love my blocky patchwork dress and chunky gold necklace!
Front row at Ulla with ELLE's Claire Stern! She showed me the ropes. We enjoyed the beautiful setting at the Brooklyn Botanic Gardens.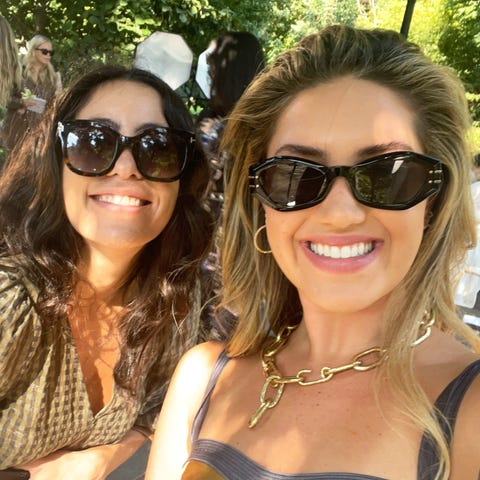 Eat break. I was extremely hungover so I stopped at Sweetgreen for my salad, known to my followers as Alexia (yes, we named our salad).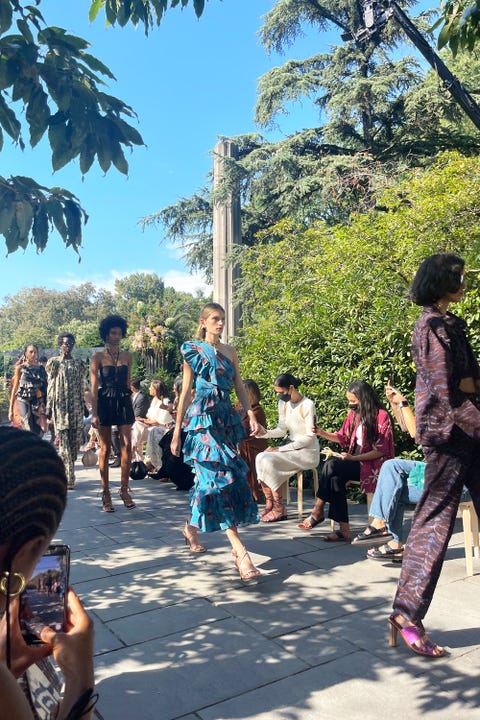 Quick change and go to Cinq à September! I adore Jane — she's a total queen.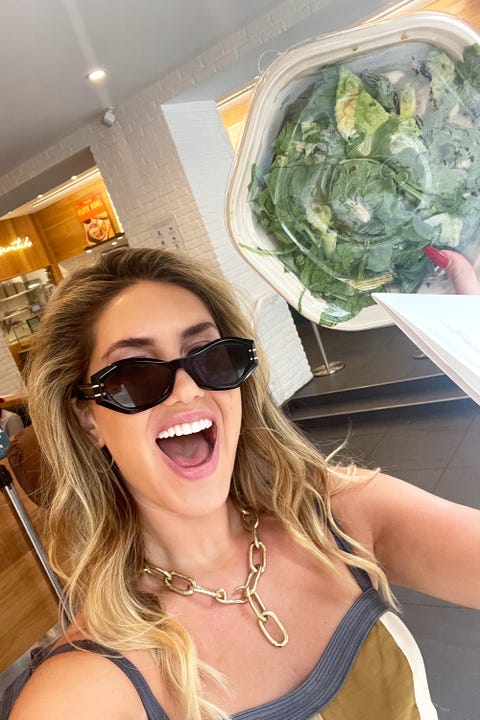 Dramatic happening at Cinq à September. The 360 ​​degree view is absolutely breathtaking.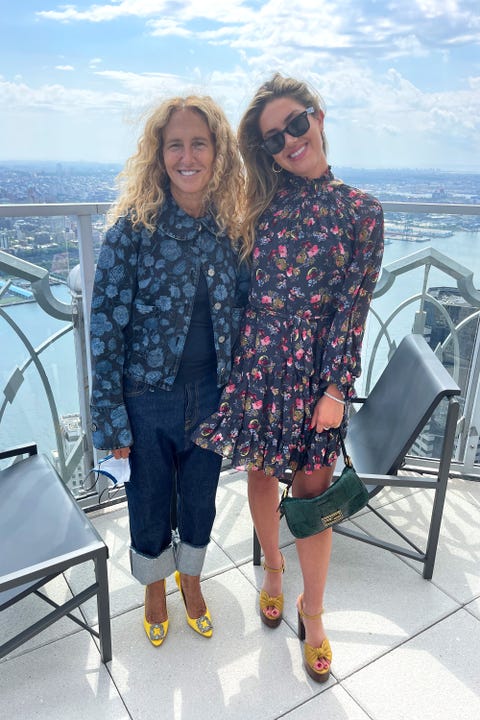 Snacks at the CFDA event were top-notch. I've lived for this mini cheese ball prosciutto stuff. Great people are watching too. Evan Mock is really handsome.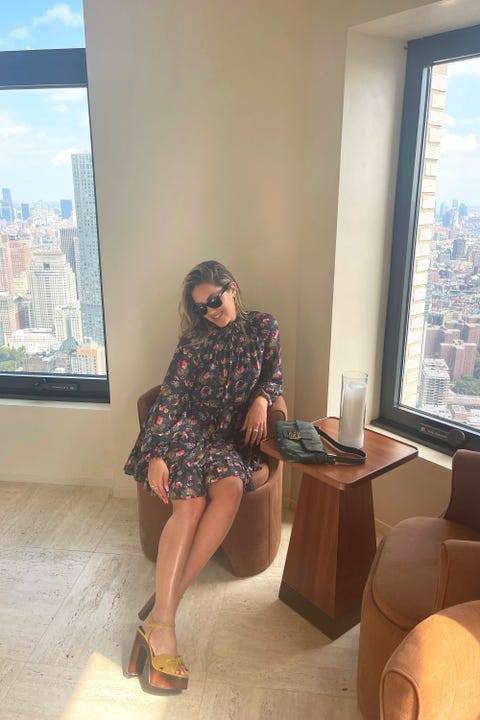 At the Dior show! I had to borrow the handbag of this dream boat — truly stunning and iconic. The attention to detail at the event was insane. I had about 40 lobster salads.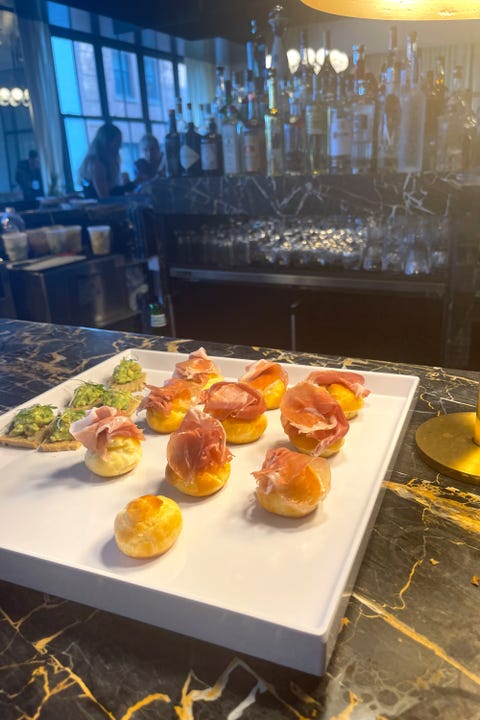 A little selfie in the middle of the exhibition.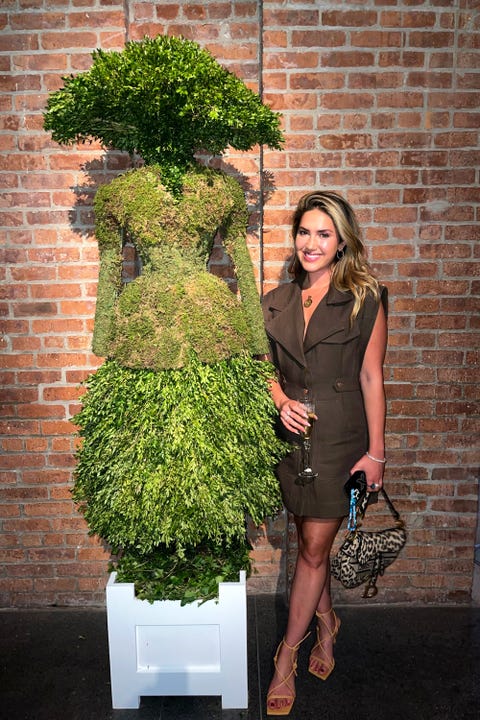 Fin! What a program. I was really lucky to see the exhibition when it opened in Paris a few years ago. It was even more special than I remembered. A truly magical end to a great NYFW day!